Dynamic New Solutions is a complete IT solution provider, and highly motivated company; we offer Web Hosting Solutions, Web Design & Development, Domain name registration, Branding & Corporate identity, Internet Marketing, Interactive Multimedia and Offshore Outsourcing, network installation, complete e-solutions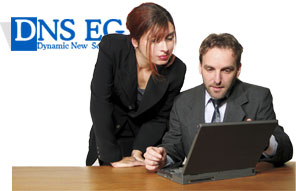 Dynamic New Solutions strength is in providing businesses with comprehensive and professional Internet solutions aimed at helping small and medium business succeed in today's demanding global economy.

Dynamic New Solutions team includes top quality graphic designers, programmers, and technical support staff who together provide excellent services and results. Our target is to provide a comprehensive, visually stimulating and marketable Web site. We provide expert consultation and firmly believe in educating our clients to the world of the Internet.

We have extensive years of experience in both business and technologies works directly with our consultants in developing a utilizing a holistic approach to implementing and delivering complete range of exceptional, effective and affordable solutions to our clients.

Our complete range of services will not only reduce the costs of your IT systems, but also give you the best return on your investment through proven results.